Excavator Rental Rates/Quotes
Excavators are versatile pieces of heavy equipment that can be of use in many different jobs. From trench-digging to material handling, demolition, and heavy lifting, having an excavator around can prove to be extremely useful. They consist of a boom, stick, bucket, and cab on a rotating platform.
If you're in need of an excavator for your next project, don't hesitate to check what prices you can get with EquipRent.com! We offer multiple FREE quotes for excavator rentals and all other types of construction equipment. We'll tell you which companies give you the most competitive prices. And the best part?
Get Multiple FREE Quotes - EquipRent saves you time and money
We don't require a credit card. Our rental quotes are provided absolutely free of charge and won't take more than 2 minutes of your time. Get your cherry picker rental today by using the widget to the left.
Here's how our service works:
Tell us exactly what equipment you need for your project.
Provide us with your contact information
We'll forward your request to multiple rental companies in your area.
Rental companies will contact you with their quotes via email or phone.
Our Excavators
You can depend on our excavators to get the job done. We'll help you find diggers of the following specifications:
---
Specs:
28,000 LB
35,000 LB
46,000 LB
54,000 LB
72,000 LB
104,000 LB
Also known as "diggers," these excavators will help you dig or move materials. They require an operator that sits inside a cab attached to a base of two tracks. Since these are quite expensive to purchase, renting excavators can definitely be a smart decision to avoid the associated overhead costs.
---
Specs:
7-9 Ft. Dig Depth
10-11 Ft. Dig Depth
12-14 Ft. Dig Depth
11.5 Ft. Dig Depth
13.5 Ft. Dig Depth
15.3 Ft. Dig Depth
Also known as power shovels, these are perfect for smaller construction jobs. They will dig trenches and handle small loads of construction site materials from 1 ton to 8.5 tons.
---
Brands
We quote rentals for all popular boom lift brands including John Deere, Caterpillar, Bobcat, and CASE. Our partners carry high-quality equipment that you can depend on for your next job.
Why Use an Excavator?
There's really no question about it. Either you need an excavator to demolish, dig, and/or move. Or you don't. Keep in mind that you must have a license in order to operate this machine safely otherwise the construction site may be closed. Make sure to carefully evaluate what size excavator you'll need so that you don't carry over capacity.
When is an Excavator Needed?
If you need to dig a sizable trench or hole, an excavator is a no-brained
Excavators can help with some material handling but probably shouldn't be relied upon entirely.
Excavators excel at demolition.
Open pit mining
Useful for forestry and general landscaping.
Areas Served
Our partners carry backhoes in the following locations: Birmingham, Phoenix, Los Angeles, Sacramento, San Diego, San Francisco, San Jose, Denver, Hartford, Washington DC, Miami, Orlando, Tampa, West Palm, Atlanta, Chicago, Indianapolis, Louisville, New Orleans, Baltimore, Boston, Minneapolis, Jackson, St. Louis, New York City, Albany, Rochester, Syracuse, Charlotte, Cleveland, Cincinnati, Columbus, Portland, Philadelphia, Pittsburgh, Nashville, Dallas, Houston, San Antonio, Alexandria, and Seattle.
---
Images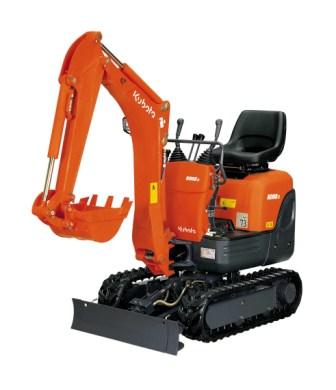 Videos