Power Tool Equipment Rental Rates/Quotes
Unlike many of our competitors, we offer FREE quotes for power tool equipment. If you're a landscape contractor or just need some equipment for a home improvement project, we are happy to help. From your basic drill rentals to sander rentals, we've got you covered.
If you're in need of a breaker rental, nailer rental, or any other kind of power tool for your next project, don't hesitate to check what prices you can get with EquipRent.com! We offer quotes for all sorts of power tool rentals and all other types of construction equipment. We'll tell you which companies give you the most competitive prices. And the best part?
Get Multiple FREE Quotes - EquipRent saves you time and money
We don't require a credit card. Our rental quotes are provided absolutely free of charge and won't take more than 2 minutes of your time. Get your power tool rental today by using the widget to the left.
Here's how our service works:
Tell us exactly what equipment you need for your project.
Provide us with your contact information
We'll forward your request to multiple rental companies in your area.
Rental companies will contact you with their quotes via email or phone.
Our Power Tool Rentals
You can depend on our drills, breakers, and grinders to get the job done. We'll help you find power tools of the following specifications:
---
Specs:
3/8 Inch Electric Right Angle Drill
3/8 Inch High Torque Electric Drill
1/2 Inch High Speed Electric Drill
3/4 Inch Electric Drill
3/8 Inch Cordless Drill
18V 1/2 Inch Cordless Drill
3/8 Inch VSR Drill
1/2 Inch Stud & Joist Drill
1/2 Inch VSR Drill
Drills are a staple of construction projects worldwide. They are fitted with a tool that cuts or drives objects and come with a variety of options including: right angle, high torque, and high-speed. If you need a special kind of drill, be sure to include that information in the description when you rent from EquipRent.com.
---
Specs:
28' LB Impact Electric Breaker
When a jack hammer is not readily available and you can't blast, breakers can be a great option. A breaker delivers powerful hits of an attached hammer to break concrete and other strong materials.
---
Specs:
1 1/2" x 1/4" 18 Gauge Narrow Crown Stapler
Flooring Stapler
3/4" - 1 3/4" 16 Gauge Roofing Nailer
1 1/4" - 2 1/4" Finish Nailer Kit
1 1/4" - 2 1/2" 15 Gauge Angled Finish Nailer
31 Degree Clipped Head Framing Nailer
22 Degree Full Round Head Framing Nailer
Nailers are the efficient solution to the hammer and nail dilemma. These power tools will shoot a nail right into a piece of wood or other materials for quick fastening. Staplers work in the same way with metal staples.
---
Planers are used to reduce the thickness of wood and other materials. It also makes two wide faces of the material parallel if they are not already so.
---
Specs:
1.5 HP Router
1.75 HP Router
Routers will allow you to hollow out a face of a given material, usually wood or plastic. It follows a quick process of cutting, trimming, and shaping.
---
Specs:
3x21" Belt Sander
4.5" x 5.5" Palm Hand Sander
4.5" x 11" Palm Hand Sander
4" x 24" Hand Sander
5" Orbital Hand Sander
6" orbital Hand Sander
7" Angle Hand Sander
Sanders are typically used in the early stages of the wood formation process. When a surface is abnormally rough, a sander does a great job of achieving a completely smooth surface on the material you are working with.
---
Specs:
4.5" Angle Grinder
7" Angle Grinder
9" Angle Grinder
Grinders are used in construction and DIY projects to remove excess material from something and can even be used for sanding, depending on the type of disc being used. They are popular in metalworking and are commonly found in auto shops as well.
Brands
We quote rentals for all popular boom lift brands including DeWAULT, John Deere, Vermeer, Husqvarna, and Craftsman. Our partners carry high-quality equipment that you can depend on for your next job.
Why Use EquipRent.com?
We offer multiple FREE quotes on all types of equipment, not just lawn and landscape. Now you only have to go to one place to find the equipment you need and find the best deals from reputable companies in your area.
Areas Served
Our partners carry backhoes in the following locations: Birmingham, Phoenix, Los Angeles, Sacramento, San Diego, San Francisco, San Jose, Denver, Hartford, Washington DC, Miami, Orlando, Tampa, West Palm, Atlanta, Chicago, Indianapolis, Louisville, New Orleans, Baltimore, Boston, Minneapolis, Jackson, St. Louis, New York City, Albany, Rochester, Syracuse, Charlotte, Cleveland, Cincinnati, Columbus, Portland, Philadelphia, Pittsburgh, Nashville, Dallas, Houston, San Antonio, Alexandria, and Seattle.
---
Images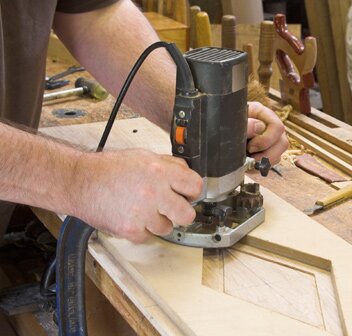 Videos